Foundation for Collaborative Medicine and Research
The Foundation for Collaborative Medicine and Research is a Research Institute devoted to helping people find new ways for improving their health. It is continuously developing new treatments in diseases using, the most recent information and studies in medicine. We are a 501(3)C non profit.
Our foundation finds treatments from integrative, complementary and conventional medicine. We investigate and combine support therapies to enhance efficacy and decrease side effects for faster, safer and more comfortable treatment in many different diseases.
SUCCESSFULLY TREATED DISEASES

Autoimmune diseases including Rheumatoid Arthritis, Graves' Disease, Hashimoto' Syndromes, Ulcerative Colitis, Morbus Crohn, Borreliosis/Lyme Disease.
Cancers including Gastrointestinal, Thyroid, Pancreas, Breast cancer with brain metastases, Cervical cancers, Lymphoma, Leukemia and many others.
Viral Diseases including Mononucleosis (EBV) cured in 24-48 hours. Coxsackie B virus, Herpes, HIV, and upper respiratory viruses.
Dr. Dana Flavin is actively involved in applying and developing new patient treatments, and consults colleagues and patients in many different countries in Europe, North America and Asia. Our patients are benefiting tremendously from this international network of information and collaboration through the foundation's advisors and members
The Dana Flavin, M.D. and New Apple Productions first Happening Fund Raiser was fun and a financial success. Our
Visual and Performing Arts Happening June 7th to benefit The Foundation for Collaborative Medicine and

Research (CollMED)
Monday June 7th 2010 7 - 11 pm at The Red Bar at O'Neals was also a great success.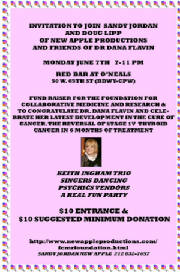 ***********
"

Any donation to the Foundation will help to support further research on combinations of treatments, conventional and complementary, also new areas of conventional medicine, and to inform our colleagues of success we are having now. They must be informed, and that costs money. We are not supporting particular products, we are supporting research and also supporting individual patients using combinations together, that is new. Other Foundations work hand in hand with companies, essentially providing research areas to test their products. That is about money. Our Foundation is about lives." Dr Flavin
FCMR is a research Institute devoted to finding the most important aspects of cutting edge cancer therapies including the efficacy of natural substances for decreasing cancergrowth and cancer risk. The foundation is also continuously researching new therapies and methods for decreasing the symptoms and finding cures in autoimmune and viral diseases. The FCMR team of doctors and scientists remain on the forefront of medical and scientific researach developments and innovations. Many lives have been saved through our dedication in finding and developing new cures from around the world. http://www.collmed.com
SPECIAL ON-GOING OPORTUNITIES TO DONATE TO CollMED

THIS BOOK IS A HANDBOOK ON LIFE. YOU CAN CREATE THE LIFE YOU LOVE AT ANY AGE. YOU ARE NEVER TOO YOUNG NOR TOO OLD TO START. JORDANA WILL E-MAIL YOU THIS E-BOOK TO KEEP AND READ AND RE-READ FOR $10. HALF, $5 WILL BE DONATED TO CollMED IN YOUR NAME AND YOU WILL RECEIVE A TAX RECEIPT IN YOUR EMAIL TO PRINT OUT FOR YOUR RECORDS.

"I was thrilled to present singers from Opera Broadway and the world of Jazz perform along with the Keith Ingram Quartet.
From the world of the creative arts: jewelry designers, the fabulous designer Nadya, arts and crafts, healers and psychics joined for a night of fun, shopping and entertainment. The restaurant serves the best Mexican delicacies and drinks featuring the greatest mojitos in the city." THANK YOU ALL, Sandy
Shayla Edmonds models designs by Nadya
SANDY JORDAN AND DR. DANA FLAVIN

November 16, 2009 7-11pm
The Iguana (VIP Lounge)

240 W. 54th S.(Broadway-8th Ave) OUR HAPPENING WAS A HUGE SUCCESS AND WE THANK ALL OF YOU WHO PARTICIPATED.
NEW APPLE SINGERS WITH THE KEITH INGRAM QUARTET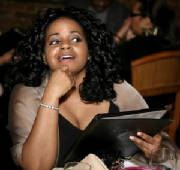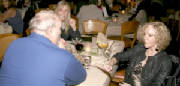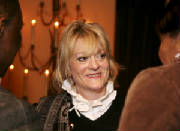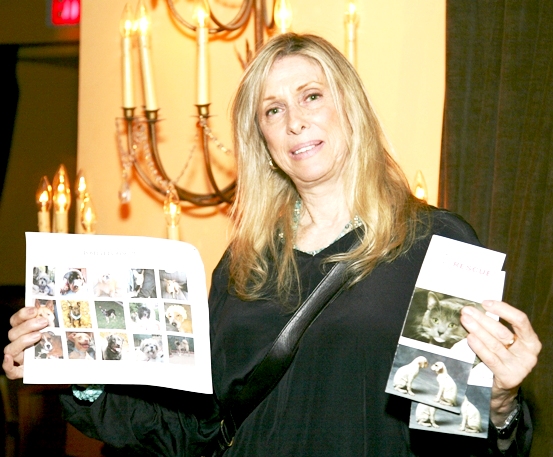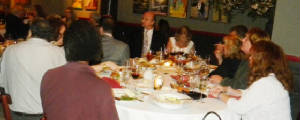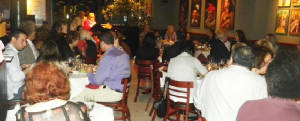 WELCOME TO OUR PHOTO PAGE FEATURING A SAMPLING OF PHOTOS FROM OUR FIRST FUND RAISER AT THE UPSTAIRS AT THE IGUANA "HAPPENING" HELD NOV 16, 2009 FOR DR DANA FLAVIN AND FCMR.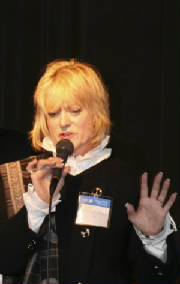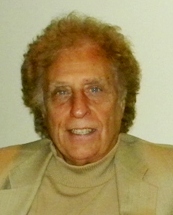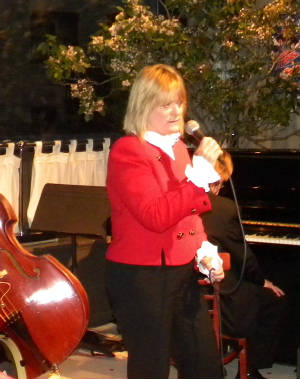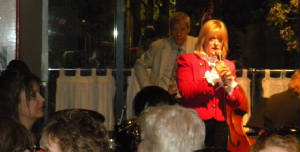 .
PHOTOS FROM FUND RAISER PARTY AT THE RED BAR AT O'NEILLS JUNE 7TH 2010

VENDORS - JEWELERS - DESIGNS BY NADYA
PSYCHICS - HEALER - COWLS BY JO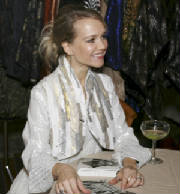 Photos by Susanne Buckler

CONTACT NEW APPLE
212 832-7657
EMAIL NEW APPLE
*****************